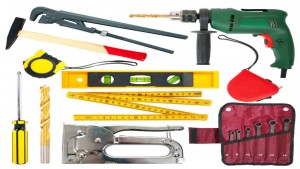 Keeping a strong chain of supplies running for your office can be both daunting and expensive. As an office manager you need to keep costs down while continuing to keep your building supplied with the products it requires. You can expand on your current network of suppliers and contacts by attending a business furniture expo. Doing this will not only give you a bigger list of go-to connections for those hard to find items, but will also allow you to search out a more reasonable price for many of the important items you need on a regular basis. The following list will address some of the main reasons you may seriously want to consider attending one of these expos.
Expand Your Horizons
You may feel that you've got everything already covered, and that may very well be the case. However, you should continue to look for better deals all the time, and these events are a good place to start. Here are a few more reasons to check them out.
1)    Showcase – Many of these events are huge, and have several vendors vying for your patronage. You will have a good advantage when it comes to searching out the best prices on the convention floor. If you don't like one deal, then there's bound to be someone else around selling the same items.
2)    Live Demos – You may be familiar with many of the products on sale, but at these expositions they constantly have live events and demonstrations running for the attendees. You'll be able to get the latest information on some of the newest developments in your industry.
3)    Face Time – Getting to meet representatives of your suppliers can be a big plus. You will be able to discuss various matters of your industry with them, and share ideas on how to improve relationships or quality of many of the products they have available.
4)    Education – Believe it or not, these conferences are a great place to learn something new about your own industry. You can have conversations about strategies, or share information about dealing with hurdles that you've had to overcome. Picking up small bits of information might aid you in making your business more successful.
There are several more reasons why attending one of these shows is a good idea, but as you can plainly see these are some good reasons all by themselves. Attending one of these shows will definitely give you some chances to improve your company.