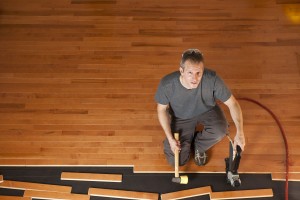 If you are a supplier or manufacturer of trade goods, it's more than likely that you've exhibited goods at an annual trade show. The real power of trade shows to improve businesses and allow industry connections means that a wide range of suppliers and manufacturers seek to exhibit at and attend these events every year. But what specific benefits can industry and CNC trade shows have for those who manufacture goods and those who supply them?
The Advantages of a Trade Show
It's a mistake to think that industry specific trade shows and CNC trade shows are only of value and interest to industry insiders. The truth is that a well-organized trade show has the potential to grow business and afford the following advantages.
A well-organized trade show can be a gold mine of industry connections and networking opportunities. If the show is open to the public, as a manufacturer or supplier you have cost- effective access to new markets. Such events also provide opportunities to network with other suppliers, retailers, wholesalers and manufacturers. This can lead to all sorts of interesting leads and revenue generation opportunities.
The chance to see what others in your industry are doing can lead to some very interesting insights into future trends and even new products. This has the potential to generate new ideas for your business and possible growth in terms of revenue or intellectual property.
If you are a supplier or wholesaler, the chance to meet and greet manufacturers with new products can mean new deals for you and your customers. If you are a manufacturer, being at a trade show provides a wonderful opportunity to network with suppliers and wholesalers. By doing this, you can advertise new products and even generate new business leads.
Exhibit at a Trade Show to Generate Growth
If you have never exhibited at a trade show, it is a worthwhile and cost-effective opportunity to showcase your products and network with others in the industry. This can lead to both business and revenue growth.