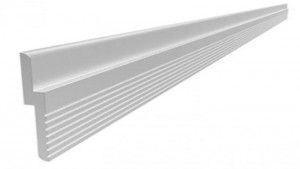 When many people think of technology, particularly when it comes to constructing, fabricating or manufacturing, they think of computers, automated systems and new methods of production. However, not all technology is high-tech, which is evident if you start looking into the benefits of Tslot systems technology.
Tslot, which may also be called T-slotted or T-slot 80/20, is not a new concept but rather an old technology which has been improved. It is one of the best options in designing metal frames for anything from shelving units in warehouses or offices to building furniture, equipment or even in lean manufacturing. It can be found in hospitals and on workroom floors as well as in retail outlets and your grocery store.
In essence Tslot systems are set which allow you to assemble pre-made parts to create different frames, furniture items or pieces of equipment. Made of aluminum they are strong, durable, and corrosion resistant while also being lightweight and very easy to work with in any environment.
Little in Equipment or Experience
When you need to work with metal for anything from shelving to creating metal frames, crates or carts, you basic options are Tslot systems or starting with raw materials and doing everything on your own.
When selecting the Tslot system, you simply select the existing package you need and everything comes ready to be put together. You won't need to cut, drill, weld, grind or finish anything. All you will do us put the pre-cut, pre-drilled and pre-machined parts together with fasteners, which can be done by even those without any construction or metalwork experience.
The End Product
Tslot systems are designed to be easy to configure and allow options for customization. By working with a company offering T-slotted systems in packages, there is a good chance you will find just what you need.
However, these companies can help with the engineering and design of unique items if requiresd. You can customize and existing design or create something unique and highly specialized for your needs.
The end product of a Tslot system will have the standard mill finish, but there are companies selling these systems which can fully customize the finish to create just the look you need. This will not only provide aesthetic value to the end product, but it can also help to create a surface which is resistant to scratches and damage, perfect for many retail, medical and restaurant types of uses.
At Eagle Mouldings, we offer Futura Industries Tslot 80/20 systems and also offer full customization. To learn more see us at www.eagle-aluminum.com.