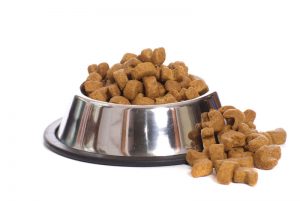 Like all creatures in the world, dogs have a pretty basic set of needs. If you meet those needs, your dog will live a healthy and happy life. But for many pet owners, figuring out those needs in the first place can be a challenge. If you want the secret to having a happy and healthy dog for life, here are three core needs that you should meet.
Your Dog Needs Quality Food
One of the top concerns when it comes to producing ethical pet products is ensuring that food is made with high quality, natural ingredients. Dogs need to eat food that is rich in animal protein and plant matter. They need to avoid things like carbohydrate fillers and preservatives. And yet, most dog food out there is made with the latter. If you want to meet this core need, choose dog food made with animal protein first and without artificial ingredients.
Your Dog Needs More Exercise
Even if you think your dog is getting plenty of movement, it's a pretty safe bet that they need more exercise. Dogs almost never get the amount of exercise they truly need unless they live on a large property that they are allowed to roam freely. This is because most of us are very busy and we just don't need the same amounts of exercise that a dog does. Instead of trying to fit in even more time for exercising your dog, consider getting toys and other ethical pet products that give them a more intense workout. A high-powered game of fetch for 10 minutes will offer them more exercise than an extra 30 minutes of leisurely walking.
Your Dog Needs You to Listen
While there are several other needs that your dog has, such as good medical care and mental stimulation, the third thing that you can do for your dog is to learn how to speak their language. Pay attention to their body language, because this is a dog's number one method of communication. Learn what it is your dog is trying to say, and you'll be able to meet their other needs much faster in the future.
At Earth Pets in Jacksonville, ethical pet products and pet care is the top priority. Find high quality food, dog toys, and other pet care products for all your dogs needs at Earth Pets.