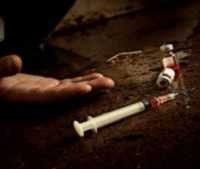 Just like any other medical problem, it is best to go to a place which has the greatest level of experience and expertise, in order to receive the best care. There are specialists who work with patients with Addictive Diseases. They are called: Addictionologists. In order to be an Addictionologist, one must first become a Medical Doctor. Then, the doctor must undergo specific and extensive training and ultimately pass an exam to demonstrate proficiency as an Addictionologist.
In order for an Opiate Abuse Treatment Center to be most effective, it should only be staffed and run by Addictionologists. Then, the Addictiologist(s) needs to be Board Certified by the American Board of Addiction Medicine. Again, this means they have received the proper training and have taken and passed the examination. (Note-a physician is not eligible to sit for the exam until he or she has had the appropriate training)
One goal of an Opiate Abuse Treatment Center is to first perform drug testing in order to see what drug(s) the person has problems with. During patient's first day, an evaluation will be done to try and come up with the most accurate diagnosis as possible for the individual. This is very important as the person may have co-occurring issues with their mood, anxiety, sleep, etc. Such issues need to be addressed in order for the substance abuse treatment to be most effective. Treatment with drugs, like antidepressant medications may be prescribed to help the patient with some underlying problems with depression.
Another major goal of a drug treatment center is to enlist the help of family members, in order to increase the addict's chances of long-term success. On-going family therapy helps to allow the patient to see how much their family cares about them. Most families do not want their loved one to feel ashamed of their addiction and family therapy sessions are the best place to relate such information. Finally, family therapy is a real good way to find out how the patient is doing with his or her treatment.
If you or a loved one has a problems with chemical dependency, call for help at The Drug and Alcohol Detox Clinic of South Mississippi, at 601.261.9101 or on the web at: www.TheDrugandAlcoholDetoxClinic.com There's Still Hope! You can also follow them on Twitter for more information.