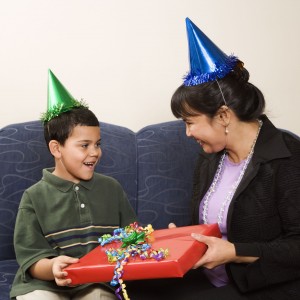 Even though your child's special day is very important to you, they can often time's be very expensive. If you are like most parents, you are probably on a budget and want to throw a nice party without overdoing it. The good news is there are a lot of ideas and themes that can be both fun for your child and easy on your pocketbook. Keep reading to learn more about these budget-friendly birthday party ideas for your little one's birthday.
Circle Party for Toddlers
Toddlers ages 3 and under are typically fascinated with shapes. These are things that they understand and can relate to. A circle party is a no-brainer for you and fun for all of the kids. Think bubbles, balloons, polka dots, Cheerios, anything that is shaped like a circle. You can create activities that do not require a great deal of effort because most likely, the kids are going to be running around anyway. Make all of the food circle-themed as well as he activities. Make sure the cake is round and all of the snacks around. This is a perfect idea for parents with toddlers who are looking to save some cash.
Rainbow Parties for Children 8-10
Children (typically girls) between the ages of 8-10 have a different favorite color every week. So it can be difficult to find just one color to decorate her birthday party with. This is why having a rainbow-themed birthday party makes for a great idea. You can use rainbow candy, rainbow stripes, and even a rainbow cake. The decorations will be fairly easy because they will all be in different colors of the rainbow. This doesn't have to be over the top but it is fun, basic, and inexpensive for Mom and Dad.
Not in the House!
If you have young children that you are constantly cleaning up after, you may not want to have a birthday party at home. There are many places where you hold a birthday party, especially if you live near Philadelphia. Search for places online who hold children's birthday parties in Philadelphia area for reasonable rates. Most parents think that having their child's birthday somewhere other than home will be expensive. But if you play your cards right, you just might find the perfect place to have their birthday party without spending a lot of money. Then their day will be magical.