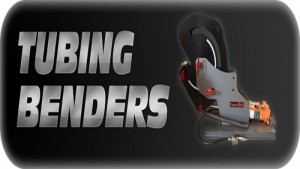 Getting a tubing bender isn't always easy, especially for first-time buyers. However, with a few tips, you'll be able to avoid the worst. Here are a list of common mistakes you should do your best to avoid when you set out to get yourself a brand new tubing bender:
1. Not knowing why you're buying it.
Some people buy a tube bender simply because they think they'll need it in the future. Don't. Before you set out to buy one, make sure you know exactly why you're buying it. Do you have a DIY project in mind? Knowing the why can help you find the device that's a perfect fit for your application.
2. Not getting the right die set.
Die sets come in varying sizes, corresponding to different diameters, says The Fabricator. So know what diameters you've got to work with. Also, die sets are available in either square or round tubing so pay attention to these details. You wouldn't want to buy a round tubing and end up needing a square one instead.
3. Not being familiar with the equipment.
Improper use of tube benders can lead to accidents which can result to property damage, loss of material and injuries. So make sure you know how to use it. Follow the manual to the letter or have someone else teach you until you've learned the basics.
4. Not following safety precautions.
From keeping loose clothing away to wearing the right safety gear, it's important that you follow safety measures to ensure your protection throughout the operation. Failure to comply with these safety measures can put you, along with other people you work with, at risk. So be careful.
Be on the lookout for more mistakes when you operate a tube bender. You can save up on cost and stay safe that way.