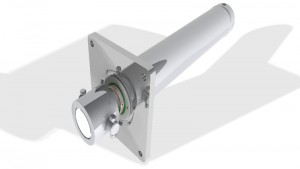 If you are thinking of purchasing a hydraulic cylinder or cylinders for your equipment, you are faced with some decisions. They are based on the different types of actions as well as the specific types of hydraulic cylinders. What will come up almost immediately is whether to purchase a single acting cylinder or a double acting one. Both have their strengths and purposes. This article will focus on single acting cylinders.
Defining a Single Acting Cylinder
A single acting cylinder is also called a single action cylinder. It is applied universally. It is a design that is both simple and inexpensive. When pressure is applied, the piston will only move in one direction. When the oil becomes depressurized, it requires an external force to move it back into its original position. The force is usually the weight of gravity or a compressed spring. The former is called gravity return; the latter is spring return.
Applications
The capacities for the most commonly employed single acting cylinders ranges from between 5 and 100 ton. This allows them to function in a variety of industries. In general, they are found in the following industries:
* Building
* Industrial
* Maintenance
* Production
Specifications To Be Considered While Purchasing A Hydraulic Cylinder:
When selecting the right hydraulic cylinder you have to take into consideration various specifications. They include:
* Bore Diameter: This refers to the bore of the cylinder.
* Maximum Operating Pressure: This refers to the maximum working pressure a cylinder can carry.
* Rod Diameter: This refers to the specific diameter of the rod or piston that is within a single and double acting) hydraulic cylinder.
* Stroke: Each stroke is the actual distance a piston travels within the hydraulic cylinder. It can be very small as in mere inches or several feet in length.
What to Consider when Purchasing a Single Acting Cylinder
When selecting the right single acting cylinder, you also have to keep in mind a few items.
They are:
* Required capacity for the work required
* The specific requirements for the application
* The combination of the cylinder with the diverse system components
At the same time, it is essential to consider the source of the product. A single acting cylinder is only as good as its maker. It requires you thoroughly vet each manufacturer. You need to research thoroughly their reputation, their ability to deliver a quality on time and the opinions of their clients. By taking into consideration all aspects of the selection process, you will be able to select the ideal single acting cylinder and its company for the job.
If you think quality and precision should be a top priority in the manufacturing of hydraulics products, you are our kind of client. At Southern Hydraulic Cylinder, Inc., we have been providing this high level of service and production since 1989. From a Single Acting Cylinder to our telescopic cylinder, our engineers, welding shop and other skilled and experienced personnel work hard to provide our clients with only the best. To learn more about our company, products, and services, visit us online at http://www.southhydcyl.com/.