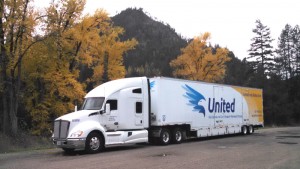 While professional movers are trained to endure the physical aspect of your move, there are several things that you can do as a customer to make their jobs easier and your move more efficient.
Make Sure Children Stay Out of the Way
Safety is paramount for professional movers. They need to ensure the movers themselves do not get hurt by lifting heavy objects. They also need to be careful if a child is suddenly underfoot while they are moving objects. Knoxville customers can help keep their move safe by planning ahead and asking a friend or neighbor to watch their children on moving day so they are not unexpectedly in harm's way. It's dangerous for children to be near stairs, for example, when your movers are going up and down stairs carrying heavy objects. Having children roaming during a move can also be stressful for you. If you do not have anyone to watch your children, keep them with you in one portion of your new home while the moving company works in other areas.
Arrange for Pets to be Out of the House
If you have no one to take your pet or pets during your move, and you don't want them at an animal daycare, make sure they are in a kennel or pet travel container out of the way. If the weather is nice, they could even be tied safely outside. A move can be very stressful for animals. Don't risk your pet running away through the open door or becoming territorial and hostile to the people around them during your move.
Have all Boxes in One Location
If possible, before the movers arrive, try to get as many of the smaller boxes in one area so they won't be going back and forth, from every corner of the house, carrying random boxes.
Avoid Scratches and Dirt
To protect hardwood floors from scratches, and carpets from becoming soiled, protective runners will probably be supplied by the moving company. Knoxville customers should be prepared just in case, with something that can cover the floors and carpets to keep them looking nice for the next person who moves into the home.
Offer Refreshments
While it is not necessary, it is nice to offer your movers water or other refreshments while moving. A professional mover will know to stay hydrated in all kinds of weather and conditions and will be prepared; however, sometimes the kind gesture simply shows you appreciated the job they are doing.
Since 1997, Armstrong Relocation – Knoxville, has been a prominent member of the Knoxville community, providing customers with exemplary service and customer care. They are the moving company of choice for local, long distance, commercial & residential moves. To learn more, visit knoxville.armstrongrelocation.com.