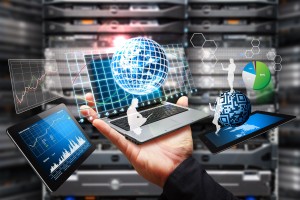 Anyone who owns a retail outlet knows that one of the main challenges of having one's shop is how to keep customers coming to their doors. That's where counting people tools come in. By installing people count systems or what's popularly called by retailers as people counters, owners now have a pretty good idea of how much traffic is going in and out of their doors.
What is a people counting tool?
A people counting tool is basically a device that retailers can use to count the number of people that come and go through their doors. There are plenty of different types of systems available out there: manual ones, systems that use synthetic intelligence, thermal imaging and infrared beam technology. There are also ones that rely on CCTV cameras to get the job done, says Onedio. You'll want to weigh the pros and cons of each one to identify the system that's right for your shop.
What are the benefits?
Installing these systems can lead to plenty of advantages. Some of which include:
Pinpointing high traffic areas
Knowing which areas are popular where shoppers stay the longest and which displays they skip gives you an idea which areas in your shop work and which need improvement.
Determining busy and slow times
Having trouble deciding which hours you need to hire more staff for? People counting systems can give you an accurate take on what the traffic is like to your shop every day, for weeks or even for a month. That helps you see which hours are slow and which ones are the busiest for your outlet so you could adjust employee shifts.
Checking effectiveness of ads
Want to know if your new ads or marketing campaigns are generating the kind of traffic boost you want? These systems will register any improvement in your traffic and makes it easy for you to check which campaigns are working and which ones are losses.
Determine flow of traffic
By knowing the flow of traffic in the store, you have a pretty good idea if the layout of your retail space is excellent or if you need to things or even do a remodel. If people find the layout strange or confusing, that could be why they walk out of your shop soon thereafter.
By installing these systems, you can predict your traffic and factor that into your plans. For more details, visit Countwise.com.