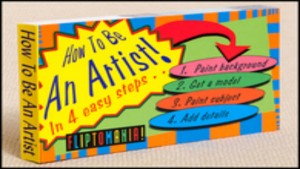 It can be difficult to try to create a theme for a party and include funny gift ideas to carry through that theme. It can be even more complicated if you are inviting people of all ages from your younger adult friends to perhaps your parents or older family members.
One option to consider is to choose old school technologies with a modern twist. Flip books with an adult theme, or one for adults and kids to share in an area of interest are a great giveaway item in gift bags and thank you bags for everyone to take home.
Classic Themes and Scenes
Some of the most popular flipbooks we suggest as funny gift idea for adults include those featuring top scenes from favorite or classic movies. One of the top sellers is the King Kong flip book, featuring King Kong on the top of the Empire State building.
In this flip book you will see King Kong slapping and swatting at the bi-planes as they fly around the iconic tower. Not only does it bring back memories, but it is also a great gift to share with grandchildren and children when parents get home.
Other classics offered at Fliptomania which make great giveaways for party favors include the Beatles flipbook, which is based on the artwork and time of the 60's Sgt. Pepper's Lonely Hearts Club Band album.
North By Northwest, Classic Movie Moments, and the Elvis Flipbooks are also big hits with any crowd. So are the M.C Escher flipbook, with its connecting artwork, and the Eadweard Muybridge cat and horse flipbook, which are some of the most recognized images in this genre.
For Adults Only
Fliptomania also has some very funny gift ideas definitely designed for an adult's eyes only. One of their most popular is the book, "How Stick People Became Extinct", which has a rather inflammatory ending.
The Stick People Kama Sutra and the Stoned Agin flipbook by R. Crumb are also popular, and a great gift for party goes for adult birthdays, anniversaries or any special occasion you can imagine.
Choosing funny gift ideas of flipbooks from the classic and iconic to charming and artistic is a great idea for all your guests. You may even want to consider buying a particular book for each attendee, adding to the personalization of your gift bags and showing just how much you appreciate their presence at your event.