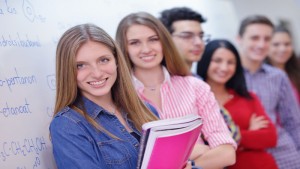 Despite the emphasis business places on the use of data analytics and data management, there is still a deficit in the number of people trained in this fascinating job. Perhaps is it the misunderstanding about the career, but at RSquare Edge, we can think of four very good reasons to learn data science at our New York training facility.
High Rates of Job Vacancies in the Field
Simply doing a search on LinkedIn, Monster, Indeed or any of the other sites that offer employment opportunities using the term "data analytics" or "analytics" will result in hundreds if not thousands of employers seeking qualified help.
The demand in the market for big data analysts has far outstripped the current trained pool of employees, and only about 20% of all current vacancies are filled. This is one area of the economy where there is an opportunity to find the job you want at a very good pay rate even right after graduation.
Engages the Creative and Problem-Solving Side of Analytics
One of the most interesting comments we hear at RSquare Edge from our graduates is the way that the training has enabled them to tap into their creative and problem-solving abilities.
When you learn data science you aren't just learning to crunch numbers; it is about how to apply that data in ways that allow for the most effective and efficient operation of any company.
Opens Up Opportunities
Upon completion of the RSquare Edge data analytics course in New York, students have many different opportunities. Most will work for startups or larger companies, but it is also possible to work as a consultant or as a freelance analysis, providing you with the freedom you may want to travel or to simply set your own schedule.
Keep in mind that this career is not in decline or stagnant, rather the demand for people to do these jobs is outpacing training possibilities. Once you have the training, you will have options both now as well as in the future.
Excellent Career Possibilities
With data analytics and bid data becoming more and more of a driving force in business decisions, managers with this type of background have an advantage over those that don't.
While not every that comes to RSquare Edge to learn data science is interested in senior, lead or upper management positions, it does leave the door open to move up through the corporate ladder, often very rapidly.