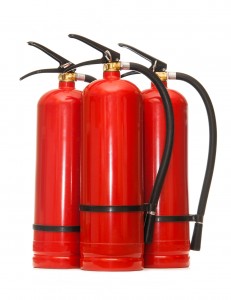 Fire sprinkler systems are remarkable fire protection devices that most homeowners and business owners have installed in order to protect their property and employees or families from fire. Like every mechanical device, routine inspections and maintenance need to be conducted on the sprinkler systems in order to ensure that the systems are functioning at 100 percent effectiveness. There are reasons and times when sprinkler systems need to be serviced outside of the regular maintenance. Therefore, what do you do when the system has received possible damage? The answer is, you contact professionals as soon as possible. If you're looking for the service of fire sprinkler repair in NJ, Newark Professional Fire Protection is a company you can rely on.
Why Fire Sprinkler Repair Service Is Needed
There are several different factors that can determine when fire sprinkler repair service is necessary. Different climates can pose potential problems. The most common installed wet pipe sprinkler system is more susceptible to damage by freezing temperatures. When water in a wet pipe system freezes, expansion takes over and the added pressure on the heads and joints may crack. Another common problem is due to the negligence of an employee or equipment hitting a sprinkler head or other components of a system. If the sprinkler heads are near heat sources like skylights, construction lighting, and heaters, then sprinkler heads may be recommended to be replaced with heads which is rated for higher heat tolerances. Replacing or repairing fire sprinkler components need to be performed by skilled technicians. The service of fire sprinkler repair in NJ is provided by technicians who are NICET certified. These experts are capable of working on fire sprinkler systems no matter what the size. To them keeping damages to a minimum is extremely important in an emergency.
Importance of Proper Care of a Fire Sprinkler System
Investing in a fire protection device such as a fire sprinkler system is a wise decision. In making this kind of decision it is important for you to take proper care of the fire sprinkler system. Regular maintenance and repairs conducted by trained technicians gives you peace of mind in knowing your sprinkler system will continue to function correctly. This is highly important because you never know when a fire is going to happen! For more information about fire sprinkler repair, contact Newark Professional Fire Protection today by visiting their website.