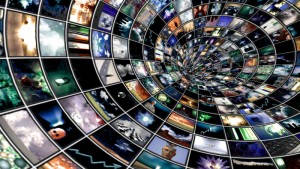 Are you looking for a great way to accurately share events and activities with your website visitors? A calendar widget for your website is a nice option that provides information and interactivity. This is a highly-functional plug-in that works overtime to get the news out there quickly and easily. If you want your online audience to locate information and events without scouring your webpage, this may be your most viable solution. Let's take a closer look at how a calendar widget works and what it can offer.
How Does it Work?
A calendar widget is a plug-in that requires a quick and easy installation. After that, it is available right on your company's homepage so that your audience sees everything right away. Visitors to your site will no longer have to navigate a pesky site map or scroll through menus and tabs. Widgets are at the forefront and make it so simple to read about an event or activity that is going on. Depending on your webpage, you can choose to have a horizontal or vertical layout so that your pre-existing website does not need to be completely revamped. Display one, two, or three events at a time so that reading the latest news and information is effortless for your audience.
Up Your User Ratio
Another great feature of these online calendars is that you can connect and share with other networks and businesses. When you collaborate with others, you can actually boost the amount of traffic on your own webpage. Bring in more people to see your site and other networks and you could perpetually grow your enterprise! Get your events out on more outlets and watch as more and more individuals and groups become aware of you and your offerings. An analysis of web traffic and content hits enables you to keep track of your progress and outreach.
Accessible Anywhere and Anytime
Finally, in today's society, folks are always on the go. This means that they simply do not have time to sit down at a desktop or even a laptop. Never fear because widget menus and their connectivity extend to mobile devices as well. This means that you can reach virtually anyone who is on the Internet at any time. Your higher accessibility enables you to make the most of your calendars and connections. Are you ready to see increased traffic and interactivity? You are just one step away from intense improvement!