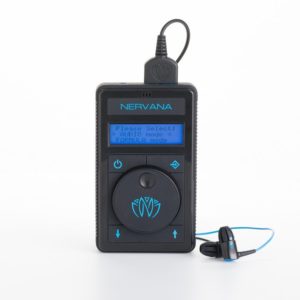 What is electrical nerve stimulation? This is a procedure that utilizes electrical currents to treat chronic pain. There are two types of nerve stimulator treatments. One is called the Peripheral Nerve Stimulation and the other is called the Spinal Cord Stimulation. Where both are concerned, a generator will send electrical pulse signals to the nerve or the spinal cord and these pulses intervene with the pain you're experiencing.
What Is the Nerve Stimulator Process?
First, the electrode is connected to the stimulator the patient has the ability to control. If carried out successfully, the doctor implants a permanent stimulator while the patient is under an anesthetic or a sedative.
The wires, also known as leads, are placed at such a hollow point under the skin they connect to the nerves or reach the spinal canal.
Once this first step is completed, your doctor will discuss with you and determine the right pulse strength. You will be instructed how to properly use your stimulator in the comfort of your home.
The electrical nerve stimulator will create a strange tingling sensation. This is a normal response to the nerve stimulator.
What Are the Associated Risks?
Every case is different, but when it comes to risks, you should talk to your doctor about discontinuing use if you experience one of the following:
Increased pain that spreads beyond the point of the nerve stimulator.

Any signs of infection or leakage of spinal fluid.

If any fibrosis, also known as scar tissue, develops near the electrode.

If you have bladder problems or frequent headaches.
Resource Box: Along with these forms of treatment, a natural nerve stimulator is a pair of earphones designed to help you relax. Visit Nervana, Llc.