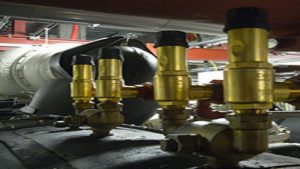 Energy audits are a great way to determine if anything in your home or office costs you more money on your utilities than it should, which is always the first step to making your facility more cost-effective. If you operate a plant or a similar facility, these surveys can save an extraordinary amount of money, and a type of survey called a steam trap survey is often recommended first. These surveys test your steam trap to see where you can make alterations that enable your plant to run more efficiently and save more money, making these surveys well worth what you pay for them.
A Lot of Information Is Provided
Surveys provide a lot of valuable information including the trap size, the model number, the condition of the traps, and the pressure. Once you get this data, the company can then provide you with suggestions on what to do next. A steam trap survey lets you know how much money you're currently losing and what you can do to make the changes that will save you money. The best companies to use are those that have no vested interest in the companies that make the products you need because they can be more objective in their recommendations.
Objective Reports Come After the Work Is Done
The companies that provide you with a professional steam trap survey also make recommendations on what to do next without recommending specific products or brands. All types of steam traps can potentially cause you to lose money, but a good survey can ascertain the true condition of the traps so that you can get an accurate picture of what is going on with them. When these traps leak, it can cost the plant or another facility a lot of money, which is why taking care of the problem starts with a professional survey.